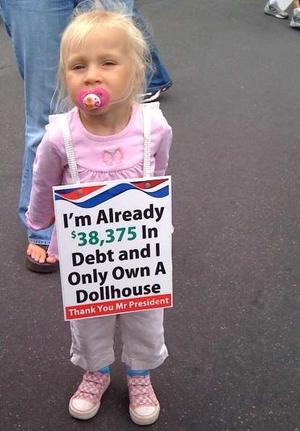 Custom Search
$29 a Month to Protect Kids From ID Theft?
By Alyssa Abkowitz
Axton Betz had just rented her first off-campus apartment in West Lafayette, Ind. when the power company told her she needed to pay a $100 deposit to turn on the electricity. Betz, who was 19 at the time, assumed they required the large deposit because she had no credit history. But, for safe measure, she requested a copy of her credit report. "I thought it would be just one page on student loans," Betz says. Instead, she found 10 pages of defaulted credit cards – showing someone had been using her identity since she was 11 years old.
Stealing social security numbers to buy cars, apply for credit and obtain driver's licenses has now shifted to a new demographic: those under the age of 18. Credit companies and other firms are responding offering monthly services promising identity-theft protection for children. According to the Federal Trade Commission, there is a market for this: 19,000 child identity theft complaints were reported in 2009, the most recent data available, up 217 percent since 2003. What's more, a study done by the Carnegie Mellon CyLab showed children are 51 times more likely to have their identity stolen than adults. And while most of these stolen IDs are used by undocumented immigrants or organized crime rings, there's also the chance a child's own parents could use their kid's digits, says Bo Holland, CEO of AllClear ID, an identity protection company.
Prompted by those numbers, on Monday Equifax launched a family plan that keeps tabs on the identities of two adults and up to four children. The service, which costs $29.95 a month, alerts parents by e-mail or text message whenever someone tries to use any of the family's IDs. It also scans the Internet for personal information found on websites and monitors the adults' files from the three credit bureaus. Earlier this month, AllClear ID debuted a free ID theft mobile app for the iPhone and iPad that lets a parent make sure her child's identity hasn't been compromised. (There's also an option for daily monitoring, which costs $14.95 a month.) And AllClear formed a partnership with the National Cyber-Forensics and Training Alliance to let consumers see the reports of stolen data that, before now, were only shared with companies.
To be sure, there are plenty of people, including child ID victims themselves, who aren't sure whether a paid service is worth the price. While the FTC received 19,000 complaints, there are more than 74 million Americans under the age of 18, according to the 2010 U.S. Census, putting the chances of child ID theft at a mere 0.02%. What's more, the FTC issued a report earlier this month raising concerns that when victims of ID theft called the credit bureaus, the agencies used those calls as an opportunity to sell ID theft protection products, instead of offering help. "Several respondents and focus group participants complained that they felt pressure to buy one or more products and that, in some cases, they received services that they did not want or need," according to the report. Equifax says dealing with possible fraud is the top priority, but "when appropriate, Equifax representatives also share information about our credit monitoring and identity theft protection products."
The credit companies contend the services are useful because children may be even more vulnerable to fraud than adults. That's because most children have blank slates and haven't yet used their social security numbers financially, making them much more valuable. At the same time, the theft can go undetected for quite some time – particularly if the pilfered identity is used for, say, an employment record, which doesn't pop up on a credit report. "It's scarier than having your car or wallet stolen because you can go years before knowing it's gone," says Trey Loughran, president of personal information solutions at Equifax. Indeed, Mercediz Hand, who's now 24, had her identity stolen when she was eight – and her social security number was used for an entire decade before she became aware of the fraud.
Even government entities are getting proactive; earlier this year Utah's attorney general teamed up with TransUnion to unveil a child protection program that allows parents to register their child's personal information on a state anti-theft website. And instead of assigning social security numbers that correspond to where and when a child was born – which makes theft much easier – the Social Security Administration now assigns randomized number series.
Still, for victims of child ID theft, any help is welcomed. Betz, now a doctoral student, spent years fixing her credit reports and still receives phone calls from collection agencies. One collection agency even tried to sue her, but the case was dismissed when she showed her birth certificate proving that she was 13 at the time, which alleviated her of any financial responsibility. Says Betz: "It's taken almost half my life to clear this up."