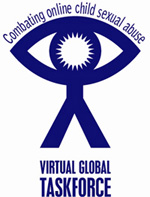 Illegal alien who molested girl claimed he did not know "it was a bad crime"
Contrary to what President Bush claimed, family values often do stop at the Rio Grande for many illegal aliens. In addition to suppressing wages, bankrupting our hospitals, and over-crowding our jails and public schools, illegal aliens are preying upon our children.
In Operation Predator sweeps across the country conducted between 2003 and 2007, Immigration and Customs Enforcement agents nabbed over 10,700 foreign national child molesters. Many of these predators had been previously convicted of other crimes, and many had already been deported once. The number of predators apprehended in the sweeps actually only represent the tip of the iceberg.
In fact, a study conducted by the Violent Crimes Institute found that between 1999 and 2006, there were nearly 1,000,000 sex crimes committed in the United States by illegal aliens.
Using U.S. Department of Justice, immigration, as well as state and local law enforcement data, Deborah Schurman-Kauflin of the Violent Crimes Institute determined that there are no less than 240,000 illegal alien sex offenders inside the U.S.
It is no secret that the bulk of this country's illegal alien population hails from Mexico…It is also no secret that Mexico has a notoriously misogynistic culture, where the crimes of rape and child molestation are nearly never prosecuted.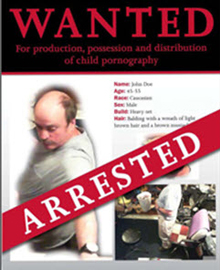 However, that unspoken culture which seems to simply accept the abuse of women and children can also be found in official Mexican law.
As has been earlier reported, the age of sexual consent throughout most of Mexico (19 states and Mexico City) is 12-years of age.
Article 177 of the Mexican Federal District Penal Code discusses "sexual abuse" and punishment of other acts referred to as "unintentional" acts –"who without purpose of reaching copulation, performs a sexual act with a person under 12 or a person that has no capacity of understanding the meaning of the act or that for any reason cannot resist it, or that demands that such act is observed or performed, will be punished with 2 to 7 years in prison".
In addition to Mexico City, the age of consent is 12 years old in the following Mexican states:
-Aquascalientes
-Baja California Sur
-Campeche
-Coahuila
-Guanajuato
-Guerrero
-Hidalgo
-Jalisco
-Michoacan
-Morelos
-Nayarit
-Oaxaca
-Puebla
-San Louis Potosi
-Sonora
-Tabasco
-Tamaulipas
-Yucatan
-Zacatecas
The age of consent is 13 years old in Nuevo Leon and 14 years old in the seven remaining Mexican states.
While rape is a serious crime in the United States, many Mexican nationals cannot understand why they are prosecuted on this side of the border. Often, a small payment of $10 to $20 to the victim´s family will settle the matter back in Mexico.
Unfortunately, the attitude towards having sex with little girls is carried with many Mexican men as they cross into this country.
An example of this attitude can be found in Mexican national Diego Lopez-Mendez, who pled guilty in 2006 to sexually assaulting a 10 year old West Virginia girl. Through an interpreter, he told the court: "In the pueblo where I grew up girls are usually married by 13 years old….I was unaware of the nature of the offense or that it was a bad crime."
Of course, when discussing the issue of illegal immigration, this dirty little secret is never talked about by our politicians, nor is the impact that such an attitude towards the abuse of children could have on this nation by offering amnesty to millions of Mexican nationals.
The next time someone tells you that illegal immigration is a 'victimless crime,' remind them of the children whose lives will never be the same.
Until our politicians gain the courage to actually defend our border…Keep your children close!
Considering the fact that the Obama administration has no real desire to actually defend our border with Mexico, the crisis can only worsen.