20 biggest money losers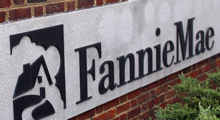 The aftermath of the burst housing bubble continues to hit Freddie Mac and Fannie Mae — they're the two worst Fortune 500 money losers for the second year in a row. Who else lost big bucks?
1. Freddie Mac
Fortune 500 rank: 20
2010 loss: $14.0 billion
First, some trivia: Freddie Mac's losses the past three years were among the 20 worst annual losses any Fortune 500 company has suffered since the list began.
For Freddie, which was taken over by the government during the financial crisis along with its big sister Fannie Mae, much of its $14 billion loss in 2010 stemmed from $17.2 billion in provisions for losses on bad mortgages. The company was also burdened by the $6.4 billion in annual dividends it had to pay on senior preferred stock owned by the government. Freddie ended the year asking for an additional $500 million in aid.
Freddie may not have that many more opportunities to make this list; if the government has its way, the two mortgage giants will eventually be dismantled.

2. Fannie Mae

Fortune 500 rank: 5
2010 loss: $14.0 billion
Fannie Mae slides iin right behind Freddie Mac, as the weak housing market and high unemployment rate continue to hamper the nation's largest mortgage buyers.
Although Fannie narrowed its losses on risky mortgages in 2010, the company's balance sheet is still ugly. Though it's been nearly three years since the U.S. government bailed out Fannie and Freddie, there doesn't seem to be an end to the problems in sight. In February 2011, Fannie asked the government for an additional $2.6 billion in aid. This brings the total taxpayer bailout to $90.2 billion as of March 31, 2011.
Like Freddie, Fannie attributed some of its 2010 losses to dividends on preferred stock paid to the U.S. Treasury as part of its conservatorship agreement. Fannie topped this list last year and held the No. 2 spot the year before. Just how much longer these losses can continue remains to be seen.
Fortune 500 rank: 85
2010 loss: $3.5 billion
The outlook seemed brighter for the wireless carrier at the end of 2010 as it managed to add postpaid subscribers during the fourth quarter for the first time since 2007. For the year, it lost a net of 855,000 postpaid customers, but that's a significant improvement over the 3.5 million prior year loss.
The progress in Sprint Nextel's customer retention wasn't enough to keep the company from reporting its fourth annual loss in a row. The carrier noted in its annual report that the net loss of its postpaid customer segment in the past two years means wireless service revenue in 2011 could be about $2.4 billion less than if Sprint had kept those subscribers. The company is also still hurting from its troubled acquisition of Nextel in 2005.
And news that AT&T plans to buy T-Mobile only puts Sprint farther behind its two larger rivals.

4. Energy Future Holdings

Fortune 500 rank: 292
2010 loss: $2.8 billion
This Dallas, TX-based electric utility company formally known as TXU Corp. was taken private in 2007 and has since been saddled with debt. The $45 billion leveraged buyout remains the biggest recorded in U.S. history and was one of the last big private equity deals before the financial crisis.
Fast-forward to today and the deal has continued to haunt Energy Future Holdings. Texas's largest power provider saw a loss of $2.8 billion in 2010, partly reflecting lower prices for natural gas and wholesale power.
Fortune 500 rank: 9
2010 loss: $2.2 billion
The banking giant has been slow to rebound and was the only major U.S. bank in the Fortune 500 to report an annual loss in 2010. The company turned a profit in the first two quarters, but swung into the red during the last half of the year.
The biggest blights on the company's results stemmed from its credit card and mortgage divisions, which both lost money in 2010 and together led to $12.4 billion in combined accounting charges during the year.
Bank of America is still hampered by its purchase of Countrywide, which the Charlotte, N.C.-based bank acquired at height of the financial crisis, inheriting a problematic mortgage business. The charge in the credit card division stemmed from changes in financial regulation that cut card fees. The company's $2.6 billion in litigation expenses — mostly related to its mortgage unit — also didn't help results.
Fortune 500 rank: 474
2010 loss: $1.9 billion
The world's largest newsprint producer is reeling from a combination of the global economic slowdown and the gradual decline in demand for print newspapers.
The company, headquartered in Montreal, Quebec, emerged from bankruptcy in late 2010, wiping out former shareholders under its reorganization agreement. Since then, AbitibiBowater has worked steadily to turn the company around, but it remains to be seen if and when its efforts will pay off.
In December, the company replaced its CEO with Richard Garneau, who said AbitibiBowater would focus on diversifying the business away from North America's shrinking newspaper industry. The company has already tapped into markets in South America and India, where demand for print newspapers is growing.
7. MGM Resorts International
Fortune 500 rank: 380
2010 loss: $1.4 billion
This casino operator's big business is Las Vegas, which has seen an unprecedented drop in spending — especially around gambling — in the last few years. Consumers aren't the only ones who have tightened their purse strings — businesses have cut travel budgets, leading to a drop in convention activity.
Part of the company's loss stemmed from the decline in value of its City Center resort and casino complex, a joint venture with Dubai World on the Las Vegas Strip. MGM founder Kirk Kerkorian, who remains the company's largest shareholder through his investment firm Tracinda, recently announced plans to step down from the board when his term expires.
One bright spot: the company's joint venture property in Macau, which the company is planning to take public. While business has been grim for casino operators in Las Vegas, Macau has been going gangbusters.
8. Williams

Fortune 500 rank: 257
2010 loss: $1.1 billion
The Tulsa, OK-based energy company underwent a massive and costly corporate restructuring that helped swell the company's losses in 2010. Williams Companies also took an accounting write-down on its exploration and production businesses amid weaker prices for natural gas.
Despite the losses, it reported a profit during the fourth quarter of $174 million, mostly from higher margins for natural gas liquids, such as ethane and propane.
The year ahead is poised to be one filled with big changes under CEO Alan Armstrong, who took over Steve Malcolm's top spot at the start of 2011. In February, Williams announced plans to spin off its exploration and production arm into a separate publicly traded company later this year. The move, which would give each segment more flexibility in making operational decisions, is aimed to boost growth.
9. PulteGroup
Fortune 500 rank: 486
2010 loss: $1.1 billion
A glut of homes remains on the market thanks to a combination of rising foreclosures, tougher lending requirements, and high levels of unemployment. This makes for a toxic equation for the U.S. homebuilder, which hasn't reported an annual profit since 2006.
But things may finally be heading in the right direction. Pulte posted a smaller loss in 2010 than it did in 2009 and noted that it has seen signs of stabilization in some of its local markets. Its average unit-selling price increased by $1,000 in 2010 over the prior year to $259,000, but that's still down from $337,000 in 2006.
The company also took a significant charge, albeit a smaller one than in previous years, related to its write-off of deposits and other costs on land that it no longer wants to purchase.

10. Boston Scientific
Fortune 500 rank: 305
2010 loss: $1.1 billion
This Natick, MA-based medical devices manufacturer slogged through a year marked by product and legal setbacks.
In March 2010, Boston Scientific halted shipments and voluntarily recalled unused units of its implantable cardiac defibrillators after the company changed its manufacturing procedures without properly notifying federal regulators. The month-long recall of the devices, which typically generate about 15% of its revenue, hurt its bottom line. It also hurt the company's 29% share of the $4.3 billion U.S. market for ICDs. On top of that, Boston Scientific was hit by a $1.7 billion payment to a unit of Johnson & Johnson to settle patent disputes.
Looking forward, the second-largest make of heart devices sees several challenges ahead, including uncertainty around a U.S. Department of Justice investigation into the proper use of defibrillators.
11. Masco
Fortune 500 rank: 314
2010 loss: $1.0 billion
As Masco's CEO Tim Wadhams put it, last year was the "tale of two halves" for the home improvement and building products company. Sales inched up in the first part of 2010, but the end of the home-buyer tax credit and rising commodity costs hurt results in the second half of the year.
Masco, which counts Home Depot and Lowe's as its biggest customers, saw businesses tied to new home construction (i.e. installation and cabinets) take the biggest hit. The company noted in its annual report that the decline was not just about a reduction in home repairs, but also a reflection of consumers opting for less expensive products.
A charge on goodwill due to a slower-than-expected recovery in new construction, along with a charge on cost-cutting measures like plant closures and headcount reductions, further eroded its results.
12. First Data
Fortune 500 rank: 236
2010 loss: $1.0 billion
This Sandy Springs, Ga.-based credit card processor faced huge losses as it struggled to pay off debt from its 2007 leveraged buyout.
The deal with Kohlberg Kravis Roberts left the company plagued with $24 billion in debt. First Data has attributed its losses partly to high interest payments, which totaled $1.8 billion in 2010 and exceeded the company's operating profit of $516.7 million.
First Data has restructured a portion of its debt in an effort to bring down costs, but it's still a long way from paying off loans that financed its buyout.
13. Constellation Energy
Fortune 500 rank: 172
2010 loss: $982.6 million
After a $1.3 billion loss in 2008, the Baltimore-based energy company managed to swing to a profit in 2009 before plunging back into the red last year.
Income grew at Constellation's supply and services business and at its electric and gas public utility. But problems arose in its power generation division, which includes its nuclear businesses. The company recorded charges on its investment in its nuclear units partly due to the decline in power prices during the third quarter of 2010 and uncertainty around how potential environmental laws will impact pricing.

14. Great Atlantic & Pacific Tea

Fortune 500 rank: 278
2010 loss: $876.5 million
The century-old Montvale, NJ-based grocer, which operates nearly 400 supermarkets under names including Waldbaum's, Food Emporium, and Pathmark, filed for bankruptcy at the end of the year.
Better known as A&P, the grocer failed to compete with wholesale clubs, drugstores and supercenters. The bankruptcy was needed to bring costs in line with the grocer's financial obligations, including hundreds of millions in pension funding and liabilities from leases that the company has been unable to shed.
A&P's rocky year was also marked by turnover at the top. CEO Ron Marshall, who started his job in January, lasted fewer than six months before being replaced by former OfficeMax operating chief Sam Martin at the end of July. In the year ahead, it remains to be seen how the grocer will fare as it emerges from bankruptcy under its new CEO.
15. Avaya
Fortune 500 rank: 445
2010 loss: $874 million
Businesses continued to curtail spending on information technology in 2010, and this communications systems company felt the pinch. Avaya managed to grow revenue by 22% thanks to the assets it acquired from Nortel Networks at the end of 2009, but the company saw declining sales from existing customers.
Although the acquisition bumped up revenues, it has been costly. Avaya spent millions consolidating operations, paying severance, and closing facilities.
Private-equity firms Silver Lake Partners and TPG took Avaya private in 2007 for $8.3 billion. That buyout, along with the acquisition of the Nortel assets, led to more than $500 million in charges and saddled the company with almost $6 billion in debt as of the end of its fiscal year. As a result, the company was required to pay several million dollars in interest during the year.
16. Caesars Entertainment
Fortune 500 rank: 277
2010 loss: $831.1 million
Even gamblers keep a tighter hold on their spending during a weak economy.
Although Caesars boosted its net income with the purchase of Planet Hollywood casino-resort in Las Vegas in February, the company struggled to cope with a more cautious consumer. CEO Gary Loveman has said that consumers aren't necessarily visiting casinos less often — they're just spending less than they once did.
Loveman stands against resort fees, even while competitors have adopted the charges as a way to cope with lower room rates. Caesars, formerly known as Harrah's Entertainment, tried to raise more cash by going public last year, but the company withdrew plans for an IPO. The private equity firms Apollo Management and TPG took the company private in 2008.
It remains to be seen how the company will fare in 2011 as the economic recovery gains steam. But gambling is showing some signs of recovery in Las Vegas, which bodes well for the company.
17. Eastman Kodak
Fortune 500 rank: 327
2010 loss: $687 million
The company that helped put cameras into the hands of everyday consumers has struggled to remake itself in photography's digital age. Eastman Kodak's attempted transformation has been hampered as consumers and businesses cut back on spending during the downturn. The company has reported just one fiscal year in the black since 2005.
Eastman Kodak has tried to rebound by focusing on developing its consumer inkjet and commercial printing businesses and by licensing its technology, but some analysts have warned the company is overly dependent on that strategy.
The biggest blow to earnings in 2010 came from a $626 million write down associated with its unit handling film. The rising price of commodities like silver, used in making film, and competition from digital have taken a toll on the division.

18. Chrysler Group
Fortune 500 rank: 59
2010 loss: $652 million
The Detroit-based automaker operated by Fiat SpA continued losing money in 2010, a year after it emerged from a multi-billion dollar government bailout and a trip to bankruptcy court.
Chrysler CEO Sergio Marchionne said 2010's losses had more to do with high interest payments than the company's performance. And indeed, Chrysler announced plans earlier this year to pay performance bonuses to all 53,000 workers for meeting or exceeding performance targets.
In the year ahead, Chrysler is preparing itself for an initial public offering and plans to sell shares to the public in the second half of 2011. Marchionne has said the automaker has been talking to banks including Goldman Sachs Group about such a deal.
19. SunGard Data Systems

Fortune 500 rank: 434
2010 loss: $570 million
The software and technology company that serves the finance, education, and public sectors cut its losses in half in 2010 over the prior year, but that wasn't enough to keep it off the money losers list.
A big toll on earnings came from a charge on goodwill associated with parts of its public sector and higher education businesses. The value of these units dropped on slower-than-anticipated growth due to the difficult environment in these industries.
SunGard, which was taken private in a massive leveraged buyout in 2005 by a consortium of private equity firms, still had more than $8 billion in debt at the end of 2010.
20. Regions Financial
Fortune 500 rank: 293
2010 loss: $539 million
For most of 2010, the Alabama-based bank continued to suffer losses as foreclosures further hampered the U.S. real estate market. Since the housing crash began in 2007, Regions hasn't posted an annual profit and it's written off billions in loans, mostly tied to developers, homebuilders and mortgage borrowers in Georgia and Florida.
Regions was one of several troubled banks that received helped from the U.S. government. In November, Standard & Poor's ratings service downgraded Regions to junk status on worries that its portfolio of bad loans would crimp its future earnings and capital.
But the lender has started 2011 off on modestly better footing. During the first three months, it posted a profit, reflecting fewer funds reserved to cover loan defaults and a significant reduction in loans written off as uncollectible.
http://money.cnn.com/galleries/2011/fortune/1104/gallery.fortune500_money_losers.fortune/?hpt=T2